C&C Catering Equipment Ltd is delighted to be adding to its team following growth across several sectors, including its southern-based schemes. The family-run company is strengthening its Sales department as a result of new opportunities in the area as more work is won in and around London.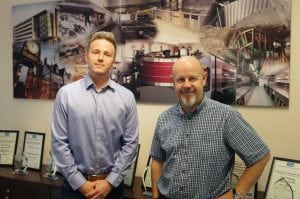 With over four years in the industry, George Goldhawk will join the C&C team covering Sales across the southern part of the country and brings a wealth of experience to the company. Having previously shown passion for growing business within the sector, the company is delighted to welcome George to the team.
Further supporting the recent growth is the appointment of Izzy Carlile to the Accounts team, Southern based Project Manager Colin Barnard who re-joins the company, as well as a new Sales Assistant at subsidiary company C&C Catering Engineers Ltd.
Managing Director Peter Kitchin commented, "It's great to continue growing our team, especially as business continues to thrive in the south. We're delighted to have our newest members on board, and to strengthen our offering in these areas. In terms of experience, George brings years with him from the industry, and we're delighted to welcome him to the team and to continue our expansion in the south."