Image via: The Ampersand Hotel.
Chester-based C&C Catering Equipment Ltd strives to offer an exceptional customer service, regardless of the circumstances. This was especially true when Sales Director Peter Farrell received an emergency call on Friday evening from The Ampersand Hotel in Kensington, and managed to fulfil the client's request within 18 hours.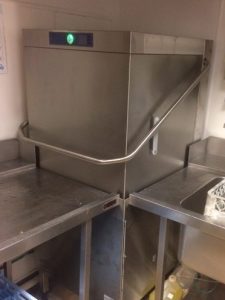 The five star boutique hotel required replacement dishwash equipment following a breakdown of its previous kit in order to allow its busy weekend service to continue, and C&C were pleased to receive the call, having been recommended by the hotel's sister venue and C&C's current project in Garlick Hill.
After arranging an overnight delivery, Peter Farrell completed the time-sensitive task within 18 hours of the phone call, ensuring the dishwash equipment was available for the Saturday service with ample time to spare.
Peter commented, "We strive to offer a prompt and professional service, regardless of time or location. On this occasion, the hotel received their equipment before 10am Saturday morning after calling with the query on Friday evening. The client was delighted, and we were pleased to turn this around so quickly for them with the help of one of our supply chain partners, Hobart, and their understanding of our customer's needs."
SaveSave
SaveSave
SaveSave