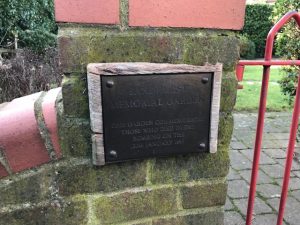 It has been 75 years since C&C Catering Equipment Ltd's Founder's school was bombed during WWII. Fortunately for John Kitchin, he had returned home for lunch when the German fighter-bomber targeted Sandhurst Road School in South East London at 12.30pm.
MD Peter Kitchin and Commercial Manager Matthew Kitchin travelled to Catford on 20th January to remember the 38 children who were sadly killed in the attack, 24 of whom were in the dining room at the time.
Peter Kitchin, son of John, commented, "It's important for us to remember each year the lives that were so sadly lost at my dad's school. It's devastating to think of all the children and teachers who were killed, and we're so fortunate that my dad went home for his lunch on that day."
Pictured below: Matthew and Peter Kitchin outside John Kitchin's childhood home, near Sandhurst Road School.
More information can be found by following this link to a Wikipedia page dedicated to the event.
SaveSave